Downloading Movimus Wrestling Matches to your iOS devices- i.e. iPad, iPhones etc.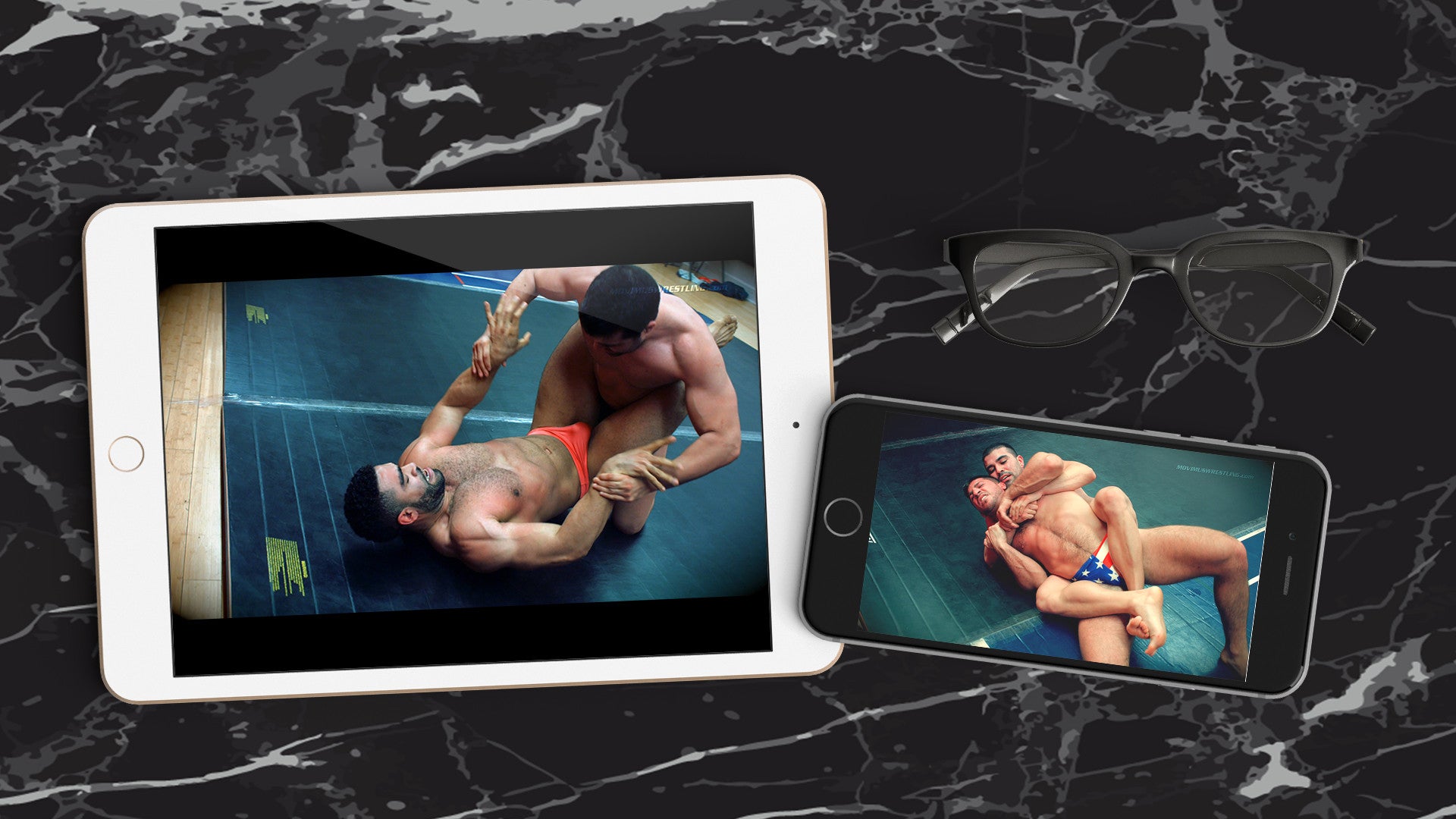 ---
It took us a while, but we are happy to finally demonstrate to our customers how they can order and view Movimus Wrestling matches directly on their iOS devices. While nothing beats the smooth experience of downloading directly onto your iPad, for now, this is a pretty neat solution that should satisfy most of our customers. 
This article has been updated on Jan. 12, 2016 to reflect updates in technology. 
To start, you will need 2 things:
A Dropbox account. You can create one free at Dropbox.com.
The VLC iOS app. 
---
Launch Mobile Safari browser and go to MovimusWrestling.com. Add to shopping cart the match or matches you want to download. Hit Checkout when you are ready. 
---
Once you have completed the payment process, check your email for receipt and link with instructions to download. 
---
Click on the link sent in the email, and you will be taken to the download page. On the Download page, click on Save to Dropbox. Note: if you are using Mobile Chrome, you will see a message that says "Your browser does not support Dropbox Saver." In that case, switch to Mobile Safari. 
---
Launch your VLC Player app. If this is your first time using the app, there will be a guided walkthrough on some of the app's features. Once you are done, tap on the top left corner on the traffic cone icon. 
---
Navigate to Network> Cloud Services
---
In Cloud Services, select Dropbox, and logged into your Dropbox account. It should take you to the Saves folder by default where all your Movimus Wrestling matches will be saved to. 
---
Select the Movimus Wrestling match you want to watch, and depending on your internet speed, the content should load shortly. 
---
If you own the 3rd generation Apple TV, you can use AirPlay to stream the Movimus Wrestling matches to it, and view them on your HD screen.