Starting 2018 with 4K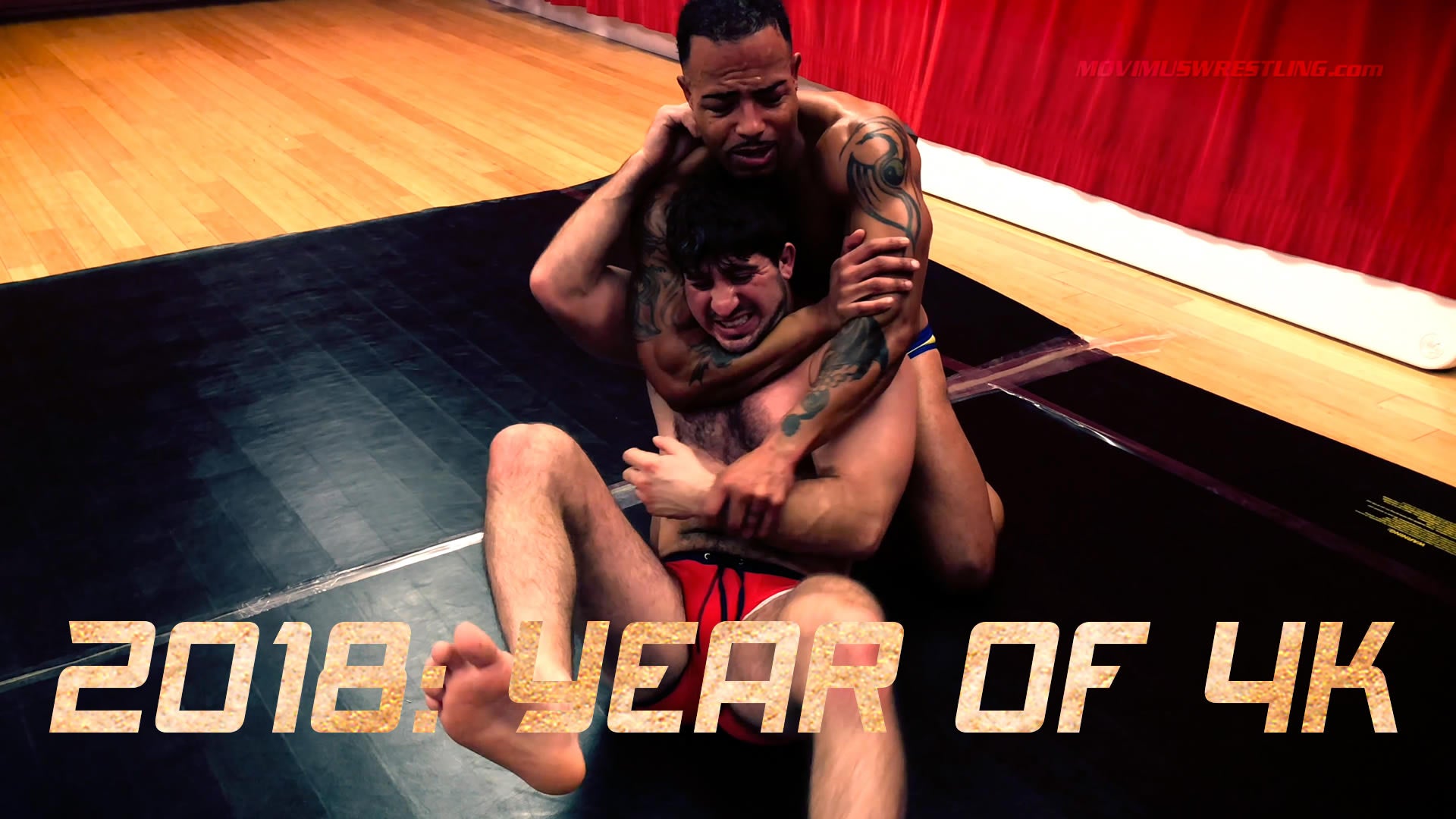 We have noticed over this holiday season, 4K television sets are all the rage. In case you have not noticed, Movimus Wrestling does offer a selection of submission wrestling matches filmed in this ultra high definition format. In fact, we are quite proud to be one of the first, if not the first to offer our customers matches to download in 4K UHD resolution. When we started in 2015, there were limited 4K televisions and they were pretty expensive. However, over the past few months, prices of 4K television sets have come down and it is time to jump on to this incredibly cinematic format. 
To start, you will obviously need a 4K television set and there is a variety to choose from depending on your budget. Next, depending on the brand, you may need to get media player that is capable of 4K output. Since we use an all Mac workflow, naturally, the 4K AppleTV was our choice. However, there are plenty of other options available including the Google Chromecast, Roku, Amazon Fire etc. All you have to do is simply plug any of these devices into the HDMI port at the back of your new tv, follow the setup guide and you are good to go. 
Some of the new 4K television, like the ones from Samsung comes with an operating system enabling you to access a variety of online services including Netflix, Hulu etc. With these 4K tv sets, you will not require a media player. However some of these media players do offer addition features that are missing from these smartTV sets, so choose accordingly. In addition, Samsung TVs do come with companion mobile apps which allows you to stream content from your Samsung smartphone to their TV sets. 
Whatever your 4K setup is, know that Movimus Wrestling have you covered. We are taking advantage of the new HEVC encoding format which now allows even higher efficient compression, making each match's file size relatively smaller without affecting the quality. Furthermore, starting from 2018, from our New York base, we will be filming not just in 4K, but at 60 frames per second. What this means is smoother action, and more even sharper and clearer visuals. 
To give you a sneak peek of how this new 4K at 60fps, check out the clip below. To ensure you are experiencing in 4K, click on the cogwheel icon on the lower right of the player and select the 4K option. 
We hope you will be as excited as we are. As usual, if you have technical issues playing back Movimus Wrestling matches, we are here to help. 
One more thing. Starting in January, we will be lowering the prices of our 4K matches from $31.99 to $28.99. That is great savings for everyone! 
Here's a little trailer we have put together to announce our focus on 4K for 2018.